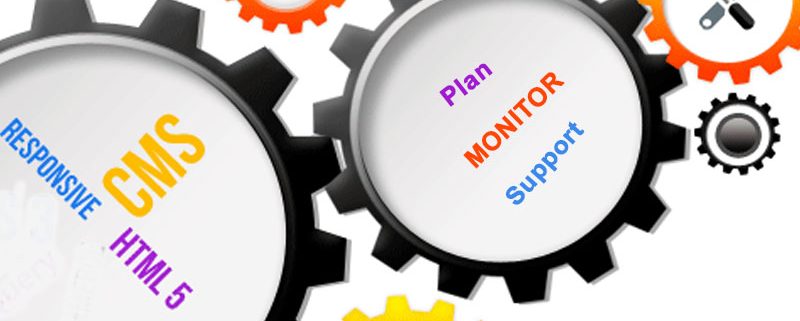 3 things you need to consider in choosing Web Design Company.
Web design can bring along a lot of expense and trouble if you don't catch the objective right. There is no doubt website are the biggest winning tools in the digital era. Getting the website right can be tricky, so to get you in favor of we have put together this awesome guide of what you must know before choosing a web design  company.
Web design portfolio.
Here are the list of question you can ask the web design company.
      

What kind of website will suite your business?

     

Have they done web design for a similar industry

      

Can they provide you with a sample
While talking to them be sure on the fact that they understand you and you are comfortable talking to them and explaining to them what you expect. As no company will understand your business need better than you. You have to choose a web design company that can turn your website need into a well revenue generating website.
How much to pay for a web design?
The most asked question –"how much a web design cost "?
It depends on what you want from a web design, the prices can range a lot, you can get a website for as little as almost nothing and just pay for hosting, or the price can go all the way through to $50,000 and beyond.
When the range is this vast you might get tempted to choose the cheapest website option. It is important for you to understand what you want from your website as there is always limitations.
With website design the saying "You Get What You pay for "holds true. Our suggestion would be to consult the expert and see what best meets your interest. If having a website works for you go with the cheap option, but if you want your website to be listed in google search and you want revenue out of it, just give it a thought and invest .Trust us the outcome would be worth the amount you invest.
Understanding what you are getting from what you are paying.
Here are a list of question you can ask your web design company
  

Is my website SEO optimised

 

Is it responsive?

  

Can I edit and update my website?

 

Will I get website support?
When you plan to design your website, make sure your website company give you all the above mentioned feature .If the website plan you are buying does not have these feature there is no point getting the website .
Onsite SEO (Search engine optimisation) help your website perform well in the search engine. Mobile and device friendly web design is a must in 2016 as most of your customer will be accessing your website in these devices .Like your business need changes on day to day basis ,so will your website ,so your need to have a content management system that will help you edit and update your website .having a content management system (CMS) is considered as best business practice in website development for small businesses and has become fairly common these days. Important of all will you get support when you need it. Does the company you're purchasing the website from offer ongoing support? When you purchase a website, it is very important that you choose a web design company that offers reliable, generous and cost effective support on an ongoing basis. You might be thinking why I would need help when I have all I want. Well there are a lot of things that can turn here and there.
Things you might need help with:
Your emails

How to use the content management system of your website
After you have clear out on all above mentioned you are ready to begin your web design journey with your web design company .We at Synergy Web Solution provide our client with the optimum web design solution contact one of our expert to learn more
https://synergywebsolution.com.au/wp-content/uploads/2016/05/^A2D3B9FAE4C261B4F9BD27EA9F35DE1249B60FD4ABB69AC95B^pimgpsh_fullsize_distr.jpg
524
800
admin
https://synergywebsolution.com.au/wp-content/uploads/2016/05/logo-2.png
admin
2016-05-18 12:14:01
2017-08-30 14:12:52
Consider choosing Web Design Company